Oh my goddesses of hot, sexy, exotic babe....
I've fallen ill!!
What luck I have... getting caught...by a common flu... its just so wrong... it's common that is why...
Why can't I catch a unique flu? Why Common..why?
And why the sore throat? why? Why must flu always come with a sore throat?
Why won't it comes with a 6 pack to go beer or a big box with a hot sexy girl wearing nothing but lingerie...
Anyway, I've taken my medication.... Like a good boy that I think I am..
2x paracetamol... which Yan Min, one of my future family pharmacist, don't see a connection between flu and sore throat and the need to consume it..
Yes, there is no connections between paracetamol and flu with sore throat...
I'm just taking it to trick my mind thinking that I've taken a miracle pill for the aging man...
and so.. probably prepare myself for a fever...
anyway, water... drank that a lot too...
drank it in my very cool cup.. :)
Anyway, I have a very had habit, everyone knows it.. When I'm sick, down and miserable,
I like to make other people even more miserable!!
I'm going to make all of you feel...miserably stupid...and cheap...
take these test and beat my score!!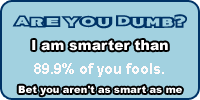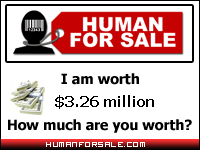 Hahaha..... Beat all these..chumps!!
anyway... taking a nap to heal now...
wanna dream of a hot and sexy nurse feeling me medicine..
ciouz...